"I've never tried Thai massage before, but my experience with Liz was absolutely amazing! I would encourage anyone looking to find greater healing in their body to go and see her. You may find that after your session you are able to move through the world with more ease and grace than you have ever known before, I know I did."
– Justin W.
Happiness begins here!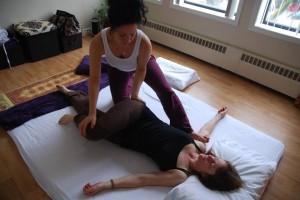 Thai Yoga Massage is a wonderful combination of deep acupressure massage and assisted rhythmic stretching, making it one of the most dynamic and beneficial bodyworks of our time. Lotus Thai Massage offers both the Traditional Thai Yoga Massage, Thai Foot Massage, Thai Herbal Massage as well as Cupping and Scrapping Treatments. These traditional treatments use acupressure, stretching and rocking to stimulate the Sen lines or energy pathways in the body to bring back a health energy flow and release tension. The treatments assist our joints and muscles to be supple and fluid, relieving aches and pains to help you get moving again.
All sessions are received in my beautiful and tranquil studio in downtown Nelson, BC. Take a much needed retreat in my candle lit oasis, with the soothing sounds of sweet music and skillful massage will help take you to a place of peace and joyfulness.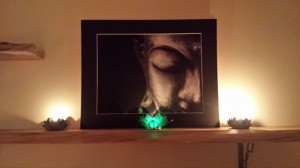 Your Thai Massage session is catered to both your abilities and your individual needs. Both Chronic and Acute conditions are welcomed. Some sessions may include suggestions for stretching or exercises to support your health. My goal is to help you feel great and get back to life with increased vitality and ease.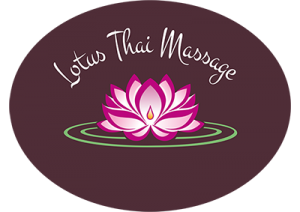 By appointment only Book Online or Call 250-505-3932
Evening and Weekend appointments available upon request.
Located at 507 Baker St. #207  Nelson, BC