"My experience was like a piece of heaven coming to my body. The stretching and massage technique used is highly effective for my stiff body, coupled with your most positive and beautiful personality is truly an amazing experience." -Karen S.
 February /March Special ~ Love Your Body!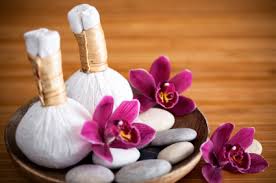 Thai Dream Massage! Experience the pure joy of deep relaxation in this divine treatment. Your 90 minute session combines the deeply healing Thai Foot Massage, the full body Thai Yoga Massage and the Hot Herbal Compress Massage all in one treatment! You are sure to feel totally unwound and rejuvenated. Session ends with a soothing face massage with organic essential oils. Gift Certificates online or in office.
                  Purchase for yourself or someone you love                                                                  $110 tax included!
Package Rates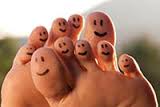 Massage treatments can be purchased in a package for added savings. This is a great way to make a commitment to your self-care and save money at the same time! Purchase 4 treatments and the 5th is half off! This brings a significant savings to each session.
Example:
5~60 min.Thai Yoga massages for only $382.50 (tax included!) bringing each session to $76.50
**Packages Can be purchased a gift certificate! Help support a loved one or yourself with this great offer!
Referrals = Rewards! 
I love new ways of spreading joy within my practice. One of the ways I reward my clients is through referrals! For every new booking I receive from a client referral I will gift that client $5 towards their next session. This assists me and gives clients another reason to stay on track with they're own self care! yay!
New! For Regular Clients!
To support your on going care..clients the come in weekly or monthly ongoing can now receive Hot Compresses FREE with any Traditional Thai Massage! WooHoo!
At Lotus Thai Massage we will support you in making a commitment to you health and well-being. Whether you have a current chronic or acute injury you would like to work on or if you would like to feel the real health benefits of preventive massage, I can help you get there! Get your body moving and feel the difference!
Blessings, Liz