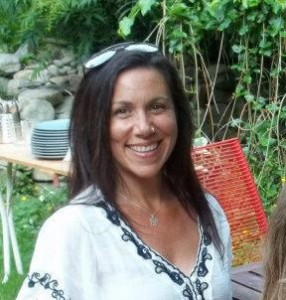 I started my 20 year journey in bodywork in my native state of California in 1993. California is steeped in many kinds of bodywork forms, so exploring and learning was easy and accessible.
I earned my first certification as a Massage Practitioner and enjoyed a successful mobile massage practice in the 1990's. While living in California, I continued exploring bodywork and received beginner certifications in both Reiki and Breema.
In 2003 I moved with my daughter and partner to Canada. It was in Vancouver that I met my Thai Massage teacher and started my journey in this wonderful art.I am forever grateful for the learning I have received from many gifted teachers who have shared the joy of this bodywork and share my enthusiasm in helping those who step on our mats.
In 2005 I moved with my family to Nelson, BC where I have met so many wonderful people. The town is overflowing with those who have dedicated their lives to helping others as well as those that are on the journey towards their own well being. Being a part of this network has been inspiring.
I continue to study in Thai Massage and also the personal practice of yoga. In 2016 I received my Heart Yoga Teacher Certificate which I use to enrich my own health and the well being of my clients. I hope to inspire those who work with me to create more ease and vitality in their life and bodies.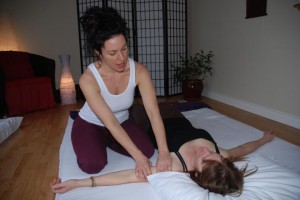 My treatments are given with my full attention and focused love and compassion. The push and pull of a Thai Yoga Massage session is a dynamic dance of movement and acupressure and a powerfully healing experience for both the practitioner and the client. Many have found they feel deeply relaxed and rejuvenated, stiff and achey joints feel loose and they can move more freely. Most of all, there is a deep peace of mind that is so appreciated, leaving you feeling more at ease and able.
I welcome you to try Thai Yoga Massage and feel the difference. There is no limits that we can not face together.
There is nothing like look on the faces of my new clients faces after their first treatment. The realization that you can feel great, energized and at peace in your own body. Reminding me why I do this work.
Blessings, Liz