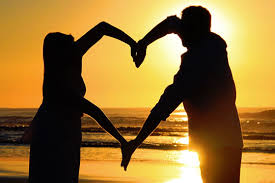 Hello My lovely clients and future clients of Lotus Thai Massage!
As the owner and sole practitioner I want to welcome you if it is your first time or your 50th time visiting the studio! I look forward to taking off some of the load and unburdening your body of the stress of living!
In keeping with the safety standards of the BC Government and Thai Massage Alliance  the following steps will be manditory for our sessions during this time. New to the procedures is the Health Screening which is to be filled out the day of your session. This new form is short and sweet and will be delivered to you via email 2 hours prior to any booked aptointment, please do fill it out. If you have any questions please contact me!
Upon booking you will be asked to fill out an Intake Form in this are concent forms regarding Covid 19 so very important to please do right away.
You will also receive a health screening survey 2 hours before your treatment sent to your email, it is short and sweet and gives you the option to cancel if you are unwell.
When you arrive at the studio please wait in the chairs in the Hallway for me to receive you.
I will take you to the bathroom so you can wash your hands before our session.
You will enter the treamtent room where you will change for the session into clothing I provide and masks will also be available if you do not have one of your own.
All areas will be disinfected between sessions as well as all bedding, masks and clothing will be changed for each client.
Please reframe from coming to your session if you are experiencing any Cold or Flu sysmptoms, allergies are excempt.
To see the Full Clinic Protocols please click Here
Gratefully I have found these small measures do not effect the qualtiy of the massage and everyone still leaves blissed out! This is the perfect time to receive skilled and nurturing touch.
I look forward to greeting you in my blissful and tranquil studio!
Warmly,
Liz